Within the changing spring industry, the focus at Moyer remains on developing and providing innovative solutions for you, the spring maker.
The Moyer Companies were formed in the 1980's by spring makers with forty years of combined experience. We understand first hand your concerns with scrap reduction, cost control, production efficiency, and quality output. By integrating advancing technologies into the spring making process, Moyer continues to provide new and improved equipment, operating methods, and process control systems. As part of these solutions, Moyer offers the following: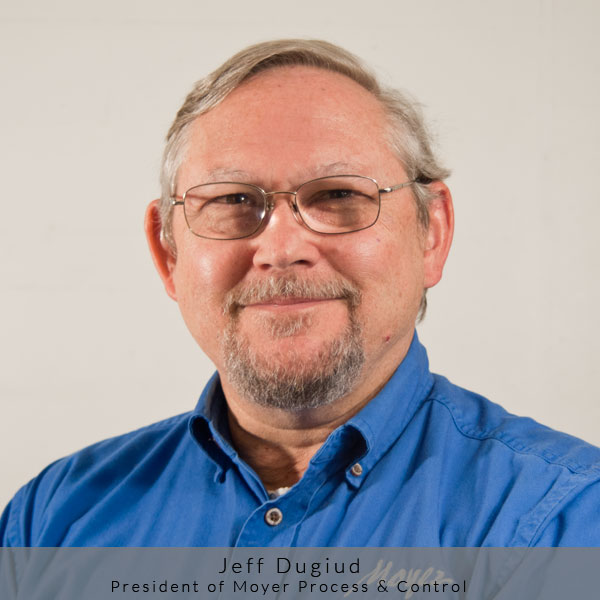 From MOYER PROCESS & CONTROL: Digital Free Length Control Gages 
With the development of the first digital automatic coiler gage in 1985, Moyer found solutions to the high cost of scrap at the coiler. Things have come a long way since the PJM-1000, however. The patented digital gage using Moyer's artificially intelligent adjustment of the coiler for free length variation reduces scrap at the coiler by thirty percent in many cases. Moyer has had many firsts, such as: five way sorting, SPC print outs, temperature stabilized probes, rotary probes, wire feed monitoring systems, and more. Moyer continues to add features to solve particular problems and offers MERLIN with Color Display.
We also repair more than 600 units per year, including most name brand gages and testers, as well as most accessories. Repairs are generally performed at the component level to reduce repair costs.
We understand that some problems require sophisticated solutions. Our engineering team has solved a variety of problems for spring makers, and can solve yours. Contact us by phone at (260) 495-2405, by e-mail or send us a message.
From MOYER MANUFACTURING: 12", 18", 30" and Tandem 36" Spring End Grinders
These grinders are designed as mechanical grinders with a three-axis CNC option. The CNC machines can be used as crush or downfeed grinders with a ground length control incorporated into the machine. Moyer Manufacturing Company also offers automation, set-removal equipment, and payoffs/dereelers for coils, reels, and reel-less cores. For more information about Moyer Manufacturing, please visit www.moyermanufacturing.com.